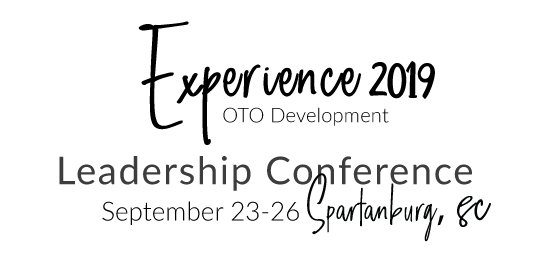 Hotel & Transportation Detailed Agenda FAQs Registration Vendors
Join your peers at OTO Development as we spend two and a half days together with a variety of workshops and presentations designed to accelerate our people, our properties and our performance. And of course, we will celebrate our successes!
AGENDA AT A GLANCE:
MONDAY, SEPTEMBER 23, 2019
Travel Day for Attendees (plan to arrive at GSP Airport no later than 4:00pm ET)
4:00pm-6:00pm Welcome Reception and Vendor Trade Show at the Top Golf Greenville

TUESDAY, SEPTEMBER 24, 2019
8:00am-5:00pm General Sessions
6:00pm-9:00pm A Taste of Spartanburg, Fr8Yard
WEDNESDAY, SEPTEMBER 25, 2019
8:00am-5:00pm General Sessions
6:00pm-midnight Awards Dinner & Celebration
THURSDAY, SEPTEMBER 26, 2019
Return home with a new perspective on how to rev up your performance!
Or extend your stay for the weekend and enjoy some Southern Hospitality at the new AC Hotel Spartanburg!

"Experience is the teacher of all things." ~ Julius Caesar