Careers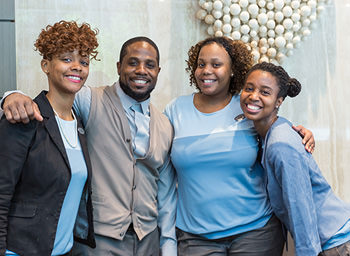 OTO Development's success in hospitality is due to the talented people on our team. We are a company committed to excellence. By focusing on improving every facet of our business with each opportunity, we continue to succeed. We are passionate about the results we attain together and are supported by a fundamental integrity that is at the core of our culture. As one of the fastest growing companies in the lodging industry, we are uniquely positioned to offer career opportunities with high growth potential.
OTO team members enjoy competitive compensation and a benefit program designed to provide needed support and reward excellent work. In addition, the company offers training and development experiences for team members at every level of the organization. We believe that continual learning leads to success. From classroom education to hands-on instruction, each OTO team member is committed to learning from each other every day and believes that we are only as good as the sum of what we share with one another.
Do you want to work in an exciting field in hospitality and on a team that works together to accomplish great things? Are you looking for a company where the journey is as rewarding as the ultimate destination? If the answer is yes, then consider joining our team at OTO Development.
OTO Development Offers Careers In Many Exciting Fields:
Hotel Operations:
General Managers, AGM's, Managers, and Supervisors lead teams in Front Office, Housekeeping, and Food Service to deliver spectacular guest experiences and superior financial results each day. With a large portfolio of hotels under management, representing multiple brand partners, OTO Development is uniquely positioned to offer challenging career opportunities in exciting locations across the United States.
Sales, eCommerce and Revenue Management:
Responsible for top-line performance, our Sales, eCommerce and Revenue Management teams deliver outstanding results at each and every hotel managed by OTO Development. Directors of Sales, Sales Managers, and Sales Coordinators enjoy selling wonderful guest experiences in exciting U. S. markets. Revenue Management and eCommerce team members interact with hotel General Managers and Directors of Sales to optimize the performance of individual hotels.
Real Estate:
On the ground in key markets throughout the U.S., OTO Development's Real Estate team consistently delivers prime locations for one of the industry's most successful development pipelines. Real Estate professionals are based in specific areas where their deep knowledge of local real estate conditions contributes to both the company's and the individual's success.
Development & Construction Management:
OTO Development has experienced significant success in hospitality development since the company's founding in 2004. This success was recognized through many top industry awards. Hampton and Hyatt have both have named OTO Development as "Developer of the Year", and Marriott has bestowed OTO with its prestigious "Partnership Circle" and "Spirit to Preserve" awards. Our Development team, based in key markets throughout the U.S., provides on-the-scene leadership for hotel projects throughout the development and construction process.